About
Melissa Hanson
I have always seemed to have an infatuation with hair and nails since I was a little girl. All my dolls seemed to have red nail polish and newly styled, sometimes even cut hair. In sixth grade I decided I was going into the beauty industry.
I attended Greater New Bedford Regional Vocational High School in Massachusetts and in my junior year I was blessed with my first choice of the Cosmetology/Esthetics program. There were only 20 spaces and a very long list of girls wanting this course. You had to have the best attendance and grade point average to be accepted into this 2 year program. Also within that year I got my first job in the industry as a Sales Associate for a beauty supply.
I graduated in 1993, in the top of my class, with both my Cosmetology and my Esthetics Licenses. I had a job interview a few hours prior to graduation and started my salon career the following Saturday.
I worked in 3 salons before opening my very own business in 1998. Then moved to New Hampshire in 2002 and opened yet another salon. Was introduced to the world of Spa in 2006 and the sky was the limit. I was employed at 2 different well known spas in this time span and extensively expanded professionally, hours of training in techniques, various product lines and endless hours of service behind the chair and in the treatment room.
In 2013 I ventured into my own Spa creation. I get asked often what part of my profession I enjoy the most. I LOVE all aspects of my career. I can not narrow it down to one. I love making people feel happy with them selves and it makes me happy as well.
Mariya Kogan-Nasstrom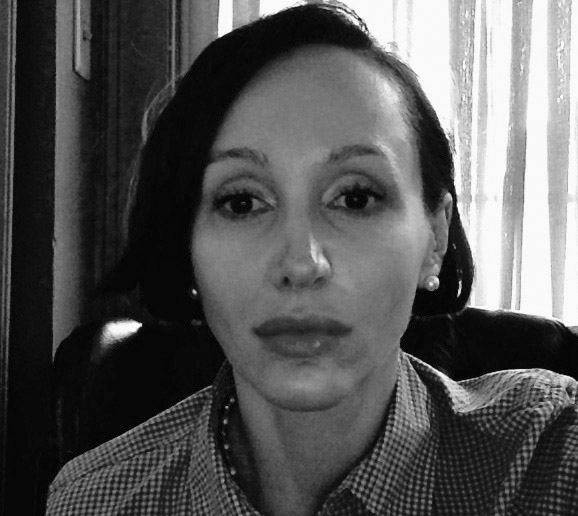 Mariya has been in healthcare for almost two decades. She earned a Bachelor of Science in Nursing from New York University in 1998. She also attended New York University Acute Care Nurse Practitioner program and State University of New York post-baccalaureate pre-medical sciences program. During her years in New York, she worked in New York University Tisch hospital organ transplant intensive care unit and peri-operative unit of Columbia Presbyterian Hospital New York Weill Cornell Medical Center.
In 2008, she went on to obtain a Master of Science degree in Anesthesia from Barry University in Miami, Florida. In the course of her education, Mariya got to practice in tertiary institutions of Orlando Regional Medical Center and Broward Regional Hospital in Miami. Her training included providing spinal and epidural blocks for laboring women and a variety of nerve blocks for alleviation of surgical and chronic pain.
Upon graduation, Mariya went on to service under privileged areas in a variety of hospitals and states, on the outskirts of the  country. For years, she alleviated pains of birth and provided life- saving anesthesia and critical care to patients in rural areas, often being a solo provider for hundreds of miles. Mariya is well versed in emergency critical care, primary care and is used to working with her hands. She has en eye for sculpture and a scientific background to help mold facial symmetry and beauty, as well as take away the pain of surgeries.
Her primary goal is to assure that you will love your new look. She listens to her patients. Together you can work out a plan to a younger, fresher-looking you that will inspire confidence and help you handle the hurdles of life with a newly achieved vitality.
For more information click here